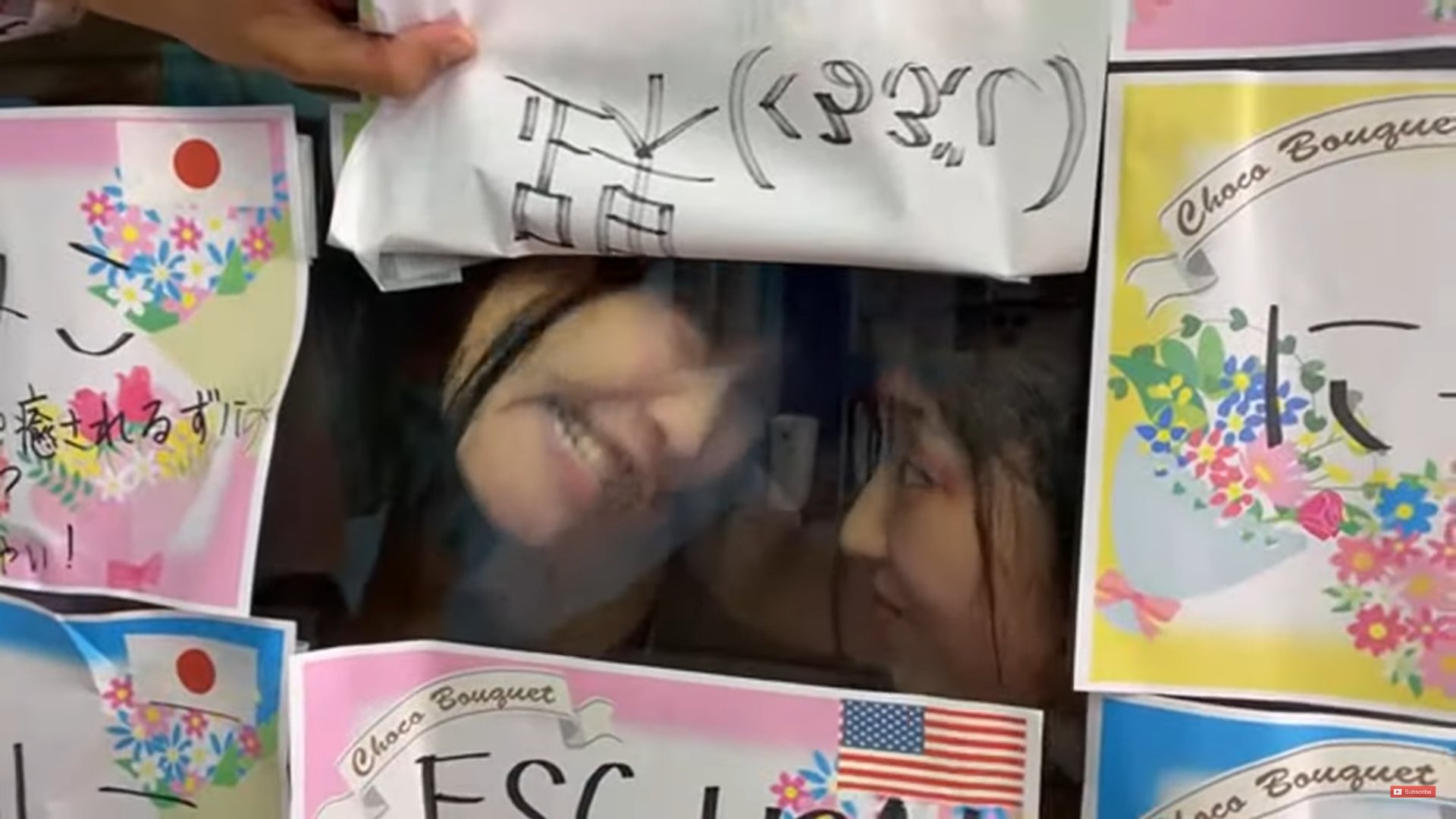 There was a moment towards the end of Mei Suruga vs Emi Sakura, where Sakura, clutching her injured shoulder, looked up at Mei with a face that seemed to be saying, 'I can't beat her'. Emi was in pain, struggling to continue, and this wee goblin that she is partly responsible for creating refused to back off. Seconds later, Mei locked in Lucifer, and if Sakura had been anywhere else on the mat, she would have lost. Thankfully for her, she was right at the edge, able to wiggle herself to safety and somehow stay alive.
In real-time, I thought that was a great spot. Emi was clinging to the match by the skin of her teeth, barely able to survive her pupil's attacks. However, it took on even more meaning in the aftermath. For after beating Mei, pulling out the rarely used Ice Driver (in ChocoPro, it has only been called upon to defeat Yunamon), Emi admitted that her fantastic career, with all its accolades and praise, was, at least partly, down to luck. In a rare moment of humility, ChocoPro's resident oni accepted that sometimes things go your way, regardless of whether you deserve it or not.
That admission played in perfectly with what had happened because Mei Suruga was incredible here. It hardly needs to be said any more, but she is in the midst of an outstanding run, and this was up with her very best work. Mei gave us everything, from her early gleeful goblining, including her going all Mary Poppins with an umbrella, to a ferocious onslaught of slaps as she tried to put her teacher down. With Emi moving to America, the weight on Mei's shoulders only grows, as she's required to step into the gap left behind, and this was proof (if proof were still needed) that she is more than capable of bearing it. And yet, she still lost. Yes, she's beaten Emi in countless tags this year, but one on one, without the help of Akki, Mei couldn't get the job done. Why? Luck.
And I'm not talking about the kind of luck that comes when you trip just as a football flies into the spot your head previously occupied. I'm talking about the luck that I suspect Emi Sakura was talking about. Because before she admitted that, Emi mentioned that she didn't win a single match in the first year of her career, but what made her different from the rest is that she kept going. So yes, you can call what followed luck, but it's the kind of luck you make. The type of luck that Emi Sakura has made by wrestling for twenty-five years and learning every trick in the book. Not just from her elders but from the host of incredible wrestlers that she's trained, be it Riho, Tsukasa Fujimoto, or Mei Suruga herself. Emi has done this so long that the luck is ingrained. Mei, meanwhile, is still so young. Three years in, and she's astonishing, but she's not, at least not yet, lucky. Judging by what we saw here, though, when she is, Emi will have a task and a half on her hands because Mei has learnt how to be lucky from one of the very best.
Thanks to their No Pay Wall initiative, all Gatoh Move and ChocoPro content is available for free on Gatoh Move's YouTube: https://www.youtube.com/channel/UC2HtPsU4U7TNSv2mSbPkj0w
If you enjoyed this review, please consider contributing to my Ko-fi, even the smallest amount is appreciated.