With albums done and dusted, it's time for the films to step up. In the past, I've only done ten of these, but I've decided to go twenty across the board this year which has allowed me to talk about even more lovely pieces of cinema! Perhaps because of that, this feels like the most eclectic list I've ever put together. We've got blockbusters, musicals, animation and enough coming of age stories to bring us all safely through puberty. This list is based on UK cinematic release dates, hence the inclusion of films which came out last year in America. Let's get to it.
20. Mission Impossible – Fallout (Christopher McQuarrie)
Step aside Bond, McQuarrie and Cruise have raised the bar for big, dumb action films so high, that there is a chance you ain't ever catching up. If you love a set piece (nae the kind you deliver to big Sammy Cosgrove's head), then this is the film for you. Partly because Tom Cruise seems determined to kill himself through his dedication to them. He's flying helicopters, bouncing off buildings and more. It's not just a gimmick either. Cruise being in shot gives these films a visceral thrill you can't get elsewhere. Let's hope he survives long enough to make the next one.
19. Annihilation (Alex Garland)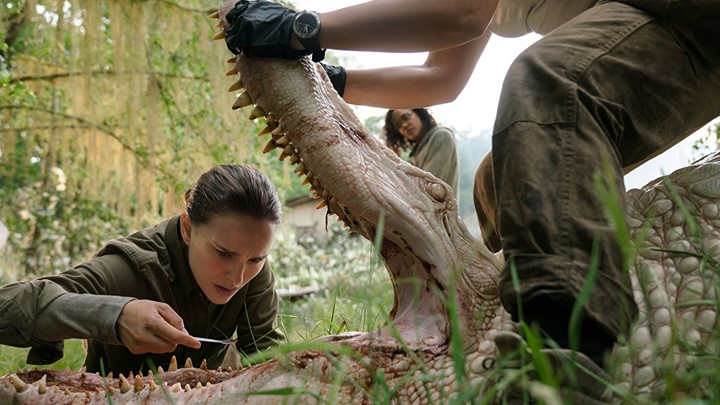 At a time when smart science fiction rarely makes its way to the big screen, Annihilation being sold to Netflix was a kick in the bollocks. However, that doesn't change the fact this is a great film. It's dark, complex and revels in its own mystery. Give me more of this.

18. Anna and the Apocalypse (John McPhail)
Anna and the Apocalypse is a Christmas, high school, zombie musical and if that hasn't convinced you to go and see it, then there's no point me wasting my words any further. Who doesn't want to see zombie's heads get caved in with a giant candy cane?
17. Teen Titans Go! To The Movies (Aaron Horvath and Peter Rida Michail)
Did any of the tedious wanks who moan about the overabundance of superhero movies go see Teen Titans Go! To The Movies? You have to assume they gave it a miss, and if they did, they missed out on something perfect for them. For this gloriously anarchic piece of animation undermines the entire genre on which it is built all while giggling at the fart jokes it makes along the way. This feels like one of the year's underappreciated gems, so go appreciate it.
16. Halloween (David Gordon Green)
I'm not going to lie, when I learnt Halloween was coming back with David Gordon Green of all people directing, I was worried. Despite the fact the vast majority of the franchise is a load of old bollocks, I have a lot of love for it, I didn't know if I could put up with another bad one.
Thankfully, those fears proved unfounded. Is Halloween perfect? Nah, far from it. However, it's a natural next step in the tale of Michael Myers and one that gloriously reflects the times we live in. Jamie Lee Curtis gives her best performance yet as Laurie Strode who alongside her daughter (Judy Greer) and granddaughter (Andi Matichak) finally get the chance to stand up to the boogieman. It looks like an old favourite is in good hands.
If I were to rank this list not by personal choice, but by which films I believed to be genuine masterpieces, Roma would be in the number one spot. Alfonso Cuaron's semi-autobiographical look back at his childhood nanny is further proof that he is one of the great minds in cinema. The fact that he not only directed this but stepped in as DP when his usual collaborator (multi-Oscar winner Emmanuel Lubezki) was already booked is further testament to his powers. Trust me when I say that it is beautiful. This is cinema at its best.
14. BlacKkKlansman (Spike Lee)
If the world has ever needed Spike Lee directing challenging cinema, it is right now. This story of a black cop going undercover in the KKK is another one that you can file in the 'why is this still relevant?' section. And yet, it is. Scarily so.
What makes this so great is that it's not all preaching. This is also an enjoyable ride which will make you laugh. Those laughs turn out to be important too as when the serious moments come they are the more shocking for them. Welcome back, Spike.
13. A Simple Favour (Paul Feig)
A Simple Favour is utterly insane. I'm not sure what genre it is, and that's mainly because it's not sure what genre it is. It's a messy film that is only held together by Anna Kendrick and Blake Lively having a lovely old time in the central roles. Yet, I adored it. From start to finish I was caught on its hook as it went from one insane idea to the next. A cinematic masterpiece? No. Amazing fun? Definitely.
12. Isle of Dogs (Wes Anderson)
It's a Wes Anderson film about dogs. If you don't like that you are broken.
11. Mamma Mia! Here We Go Again (Ol Parker)
2018 is the year where I accepted that I adore musicals. There's also a chance I really like Abba, I haven't explored that one yet. Either way, Mamma Mia made me weep like a newborn babe, and smile so much that it hurt. Yea, I didn't see that coming either.
10. Bad Times at the El Royale (Drew Goddard)
One hotel, a shitload of talented actors hiding a secret or two and Chris Hemsworth with his top off. You know you want to see it.
9. Spiderman: Into the Spider-Verse (Peter Ramsey, Robert Persichetti Jr. and Rodney Rothman)
There are a lot of films based on comic books, but Into The Spider-Verse is the first that has taken the art form of the comic book and puts that on the big screen. It's no secret that this genre can flourish in animation (Mask of the Phantasm for one), but Spider-Verse does more than that. It's a vibrant, exciting world bursting with the humour of its producers, Lord and Miller. Plus, Spider-Gwen for the win.
Pixar bringing the Day Of The Dead to, em, life, was always going to look stunning. It's a visual feast that multiple films have mined for inspiration. The question was whether Coco would be one of their masterpieces (Inside Out) or merely a treat for the eyes (The Good Dinosaur). It's placing on this list should tell you my answer. Once again, Pixar has dived into an overwhelming concept (death) and presented it in a way that helps everyone from the smallest of humans to the biggest understand it that little bit more. Coco will leave you a sobbing mess, but all the better for having experienced it in the first place.
7. Love, Simon (Greg Berlanti)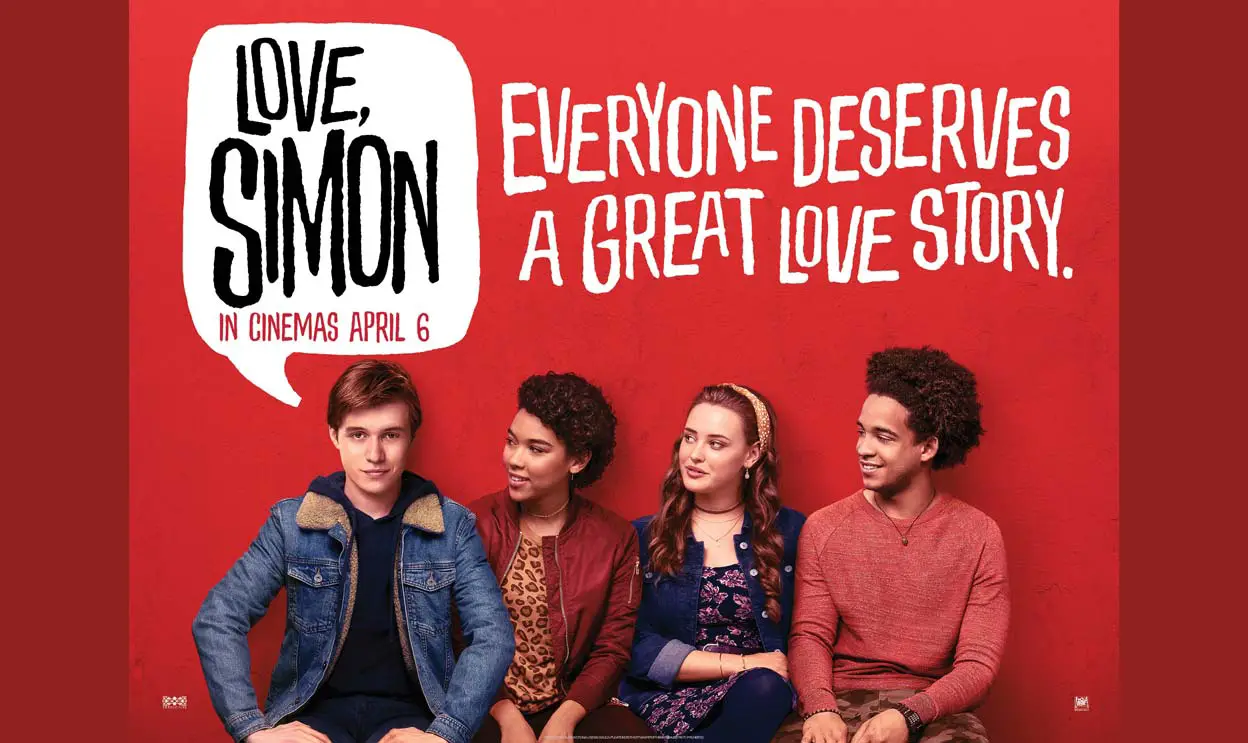 In many ways, Love, Simon is a film we've all seen a million times before. American teens falling in love while negotiating the perils of high school is hardly original material. The difference? These teens just happen to be gay.
It's a change that brings with it a whole new set of obstacles, but (more importantly) it's another step towards that depiction becoming the norm. If there are kids across the world watching this and seeing themselves on the screen, then it has already done more than 99% of its peers. On top of that, it's really fucking good.
6. A Star Is Born (Bradley Cooper)
Remember when Bradley Cooper was famous for The Hangover? That feels like a long time ago. Returning to a story told many a time before, A Star Is Born was Cooper's chance to prove his directorial chops, and it's fair to say he smashed it. The real revelation, however, was Lady Gaga. What could have been a glamour casting was A Star Is Born's secret weapon. Gaga strips back the pop glamour to portray Allie as a character that you can't help love. This is already tipped to win big at the Oscars, and it will be worthy of every accolade it receives.
5. A Quiet Place (John Krasinski)
Who knew that the bloke fae The Office had it in him? A Quiet Place pulls every cinematic trick in the book in its quest to build tension and, my God, does it work. For 90 odd minutes, you are perched on the edge of your seat, praying that everything will be alright. Is the premise of surviving space aliens that hunt via sound riddled with holes? Of course. But as you grip your armrest and cross every toe while Emily Blunt walks down some stairs, I can promise you won't be thinking about them.
4. Avengers: Infinity War (Joe and Anthony Russo)
Do I need to talk about Infinity War? Few films have been pored over and discussed as much as this one. Joe and Anthony Russo did an incredible job of pulling together a world years in the building into a film, which despite having enough characters to start a village, somehow works. It's extraordinary, and they deserve all the credit that has been thrown their way.
3. The Hate U Give (George Tillman Jr.)
The Hate U Give is a devastatingly powerful book and, truthfully, this adaptation doesn't capture all of that. However, it captures enough. A stunning central performance from Amandla Stenberg brings the story of a young girl who watches a police officer gun down her best friend to life. However, this isn't just her story. It's a story of a community that's fed up of the world shitting on it, and it puts it up there, flaws and all, to show the world what it's doing them. I'm a white guy from the UK, I can't call this the definitive portrayal of black life in America, but if you watch this and still can't understand what Black Lives Matter is saying, then perhaps you're the problem.
2. The Miseducation of Cameron Post (Desiree Akhavan)
The beauty of this film is that it manages to simultaneously make you want to rip the world apart to start again and weep tears of happiness. The story of a group of kids being sent away to have the gay prayed away should no longer be relevant but sadly seems to get more so every day. What makes this shine though is the quiet defiance of its leads (Chloe Grave Moretz, Sasha Lane and Forrest Goodluck) who in this most horrible of places find each other, and with that the ability to survive.
Can you tell that I like coming of age films? Greta Gerwig's directorial debut makes you wonder why she hasn't been behind the camera since day one. This film has all the clever dialogue and wit that you'd expect from Gerwig, but it's the way it tugs at your heartstrings which pushes it into the extraordinary. The relationship between Saoirse Ronan's Lady Bird and her Mum (Laurie Metcalf's Marion) is the classic tale of two people who, while they love each other, do not understand each other. It's a relatable story that turns this into a sublime piece of cinema.