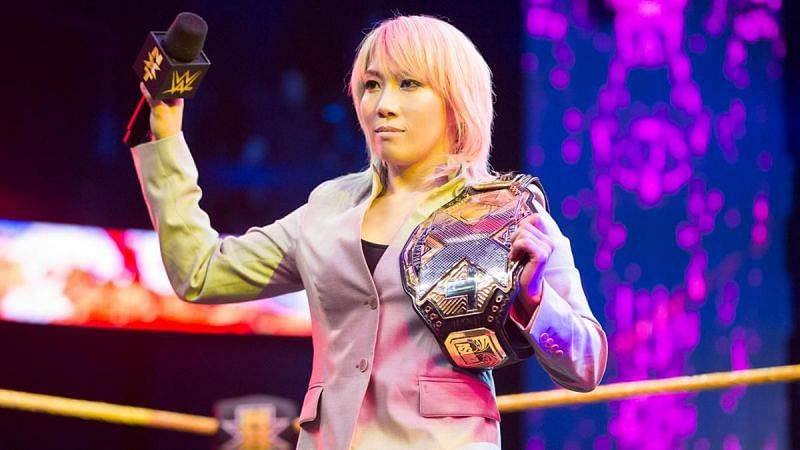 WWE has released this news into the wild already, but, if you want absolutely no spoilers from the most recent NXT tapings, stop reading now. You stopped? Good. After over 500 days and an undefeated streak that must be around the 200 match mark, The Empress of Tomorrow, Asuka, has relinquished her NXT title. The news came at a time when she is believed to have suffered a collarbone injury, but WWE is treating it as being the set-up for her move to the main roster. Where, if they have any sense, she will do it all again.
I have two favourite wrestling champions – although I guess I now have one – Kazuchika Okada and Asuka. Why? No, it's not because they're both Japanese, piss off and hassle Meltzer on Twitter. It's because they're both dominant. It's because while their opponents might challenge them, ultimately they aren't good enough to dethrone them. It's because they're the best.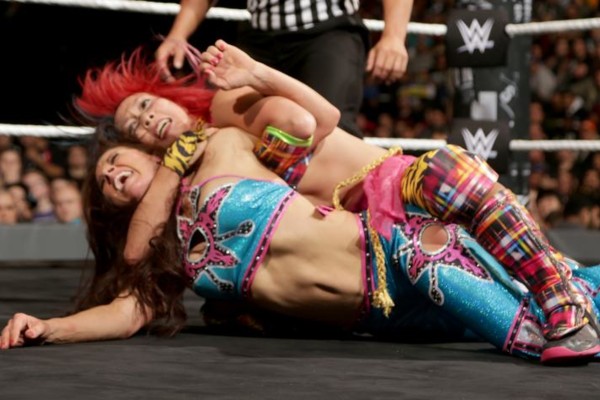 It's an idea that WWE seems to be scared of. They don't want wrestlers to be the best unless their name is Brock Lesnar. Let's take Neville. He was in the middle of an incredible run as Cruiserweight Champion when Tozawa pinned him on Raw. Now, if this had been the actual end of that reign, fair enough. Tozawa is brilliant and if given the right tools could be a star. But it wasn't. Neville won the belt back on Sunday and it became apparent that he only dropped it so that WWE could show that it was possible.
Neville is not alone either. Charlotte was the Queen of Raw and she lost the belt in every TV match she had. Owens wins and loses the US Title so often that I've lost count and The Usos and The New Day are trading the SmackDown Tag Titles between them. Some of those examples are fine. Not every champion can have year plus reigns because otherwise the period before they hit a year begins to get pretty boring, but at least one of those people could have been dominant. At least one of them could have been allowed to shine.
Hopefully, the person to shine is Asuka. In a perfect world, she is dropped onto SmackDown for a feud against Natalya (it feels like Raw's division is already a bit crowded) who she destroys in a few minutes. If you want to take it a bit further, Carmella can try to cash in post-match and be made to tap-out too. She can then run roughshod over that division for as long as you want and if you are really clever, you find a way to keep her and Charlotte apart. Does that not sound like a WrestleMania match in the making?
I don't know if that will happen. The odds are against it. Last year the average champion held their belt in WWE for around 55 days – although we did have a long New Day reign to give them credit. It's a recurring theme that hints at an unwillingness to stick with a project. To give someone time to grow into a role. Asuka is worthy of that time. She's not only one of the best women's wrestlers on the planet, but one of the best wrestlers full stop. If Vince McMahon is going to get one NXT star right, please let it be her.