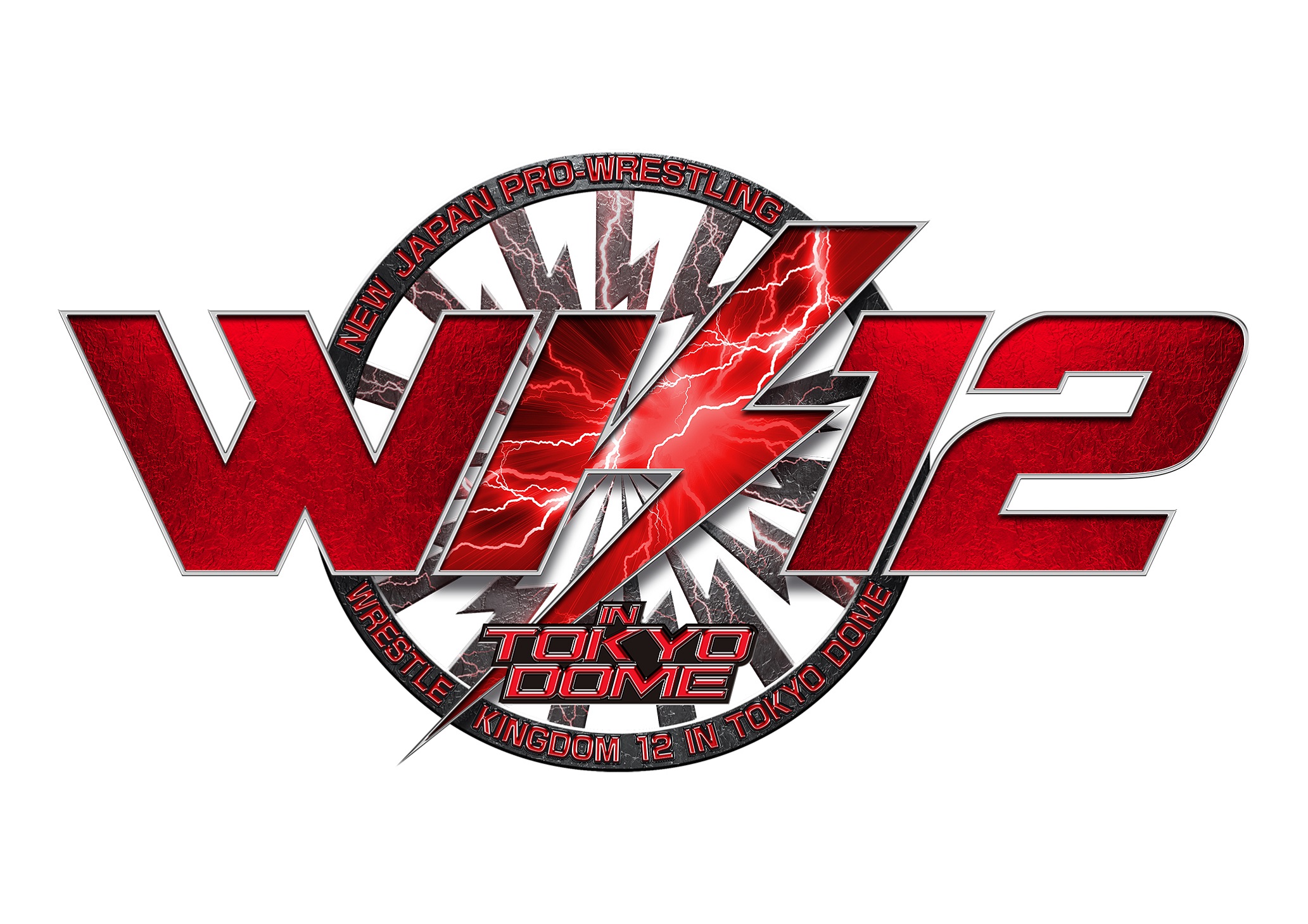 Forget Christmas and New Year, it's Wrestle Kingdom season, and that is the most wonderful time of the year. New Japan is all set for their biggest show of the year, and it looks likely to be their biggest version of their biggest show in quite a while.
Which means that a lot of people will be watching for the first time. A year ago, I did the same thing at Wrestle Kingdom 11. That decision kickstarted my love of New Japan. However, there's no denying that a lack of context took a bit of sparkle off that show. Going back to it with what I know/have seen now, it is even better.
So, with that in mind, this is a beginner's preview to Wrestle Kingdom. I'm not only going to focus on who I believe should win each match and why, but also how we got here. I hope it proves useful.
Roppongi 3K (SHO and YOH) (C) vs The Young Bucks (Matt and Nick Jackson) for the IWGP Junior Tag Titles
I'll assume everyone reading this is aware of the Bucks. They had a quiet 2017 in New Japan. A fantastic feud with Roppongi Vice aside, they cut back on their Japanese commitments. Choosing to sit out the Super Junior Tag Tournament to spend time with their families. It's a decision that played to their advantage. The Bucks feel fresh and have been kept away from the hot new act in town, SHO and YOH.
Roppongi 3K returned from their excursion a few months ago (where you might have seen them wrestling in ROH as the Tempura Boyz) to run roughshod over the Junior Tag Division. Managed by Rocky Romero, they won the titles on their debut and followed that up with a victory at said Super Junior Tag Tournament. The only team to now stand between them and total dominance? The Young Bucks.
So, who wins? There are two ways to go here:
1) The obvious answer: the Bucks win the belts, and we get a protracted feud between the two teams. Matt and Nick are six-time champs and Roppongi 3K could gain a lot by facing off with them for the next few months.
2) The other route: SHO and YOH have come in as cocky and brash youngsters who can get it done in the ring. Let them be that. Beating the Bucks establishes them as the very best. Matt and Nick don't need the belts at this stage while SHO and YOH are just getting started. A victory here goes a long way to establishing them.
Prediction: Roppongi 3K
Bullet Club (Bad Luck Fale, Tama Tonga and Tonga Loa) (C) vs Taguchi Japan (Ryusuke Taguchi, Juice Robinson and Togi Makabe) vs CHAOS (Tomohiro Ishii, Beretta and Toru Yano) vs Team Awkward (Hanson, Raymond Rowe and a piece of shit) vs Suzuki-gun (Zack Sabre Jr, Taichi and Takashi Iizuka) in a Gauntlet match for the NEVER Openweight 6-Man Titles
I'd love to tell you the in-depth story that led to these fifteen men battling it out. However, there isn't one. These belts are a bit of a joke and New Japan is using them to get people on the show. There's every chance this could be entertaining, just don't expect it to mean much.
Which makes predicting who will win pretty hard. It's unlikely to be Team Awkward as all three men are expected to leave New Japan shortly. Plus, War Machine being teamed up with Elgin is clearly a rib after their recent troubles. Ishii and Beretta are better than this, so giving the belts to CHAOS would be a mistake. The same can be said for Zack Sabre Jr, but with the people he's teamed with, it wouldn't surprise me.
My choice, though, is Taguchi Japan. All three men are held in high esteem by New Japan and yet don't have an obvious spot in the next few months. A run with the belts at least gives them something to do.
Notice I didn't entertain the idea of the champs retaining. That is these bets in a nutshell.
Prediction: Taguchi Japan
Kota Ibushi vs Cody
This is the definition of an 'hmm, we've got Chris Jericho now so we need something for Kota that isn't Omega and for some reason we think Cody's a star so let's shove them together' match.
There is only storyline wrinkle, though. Does this lead us to Cody vs Kenny or Kota vs Kenny?
Cody and Kenny butted heads throughout the year and there have been hints of a Bullet Club split. Kota and Kenny, meanwhile, is the closest New Japan can get to Romeo and Juliet, or at least a Romeo and Juliet with an act where they beat each other up. Their story goes back to DDT and their time as a tag-team. It is far too long to detail here so go check it out for yourself. It's kind of beautiful
Personally, I think they're heading towards the former. A feeling that's follows both my heart and my head. Yes, New Japan treats Cody like a star, but they've avoided giving him anything too long term. They haven't trusted him with a title reign. A feud with Kenny feels like it would be a step too far.
Kenny and Kota, on the other hand, is something we know they are planning. It was what they were going to do before Jericho came along. It's also a big enough deal that it could headline one of the smaller shows.
Throw in Cody losing the ROH Title, and my prediction is one stiff knee to the head for the American Nightmare.
Prediction: Kota Ibushi
Killer Elite Squad (Davey Boy Smith Jr and Lance Archer) (C) vs Los Ingobernables de Japon (Evil and Sanada) for the IWGP Heavyweight Tag Team Titles
LIJ earned this title shot with a victory at World Tag League. They are getting it after a big year for Evil. He broke through to the upper portion of New Japan's card during a feud with Okada. Sanada's been quieter, but everyone knows that it's just a matter of time before NJPW heat him up.
It's been a less impressive time for KES. Part of that was down to Lance Archer's injury and part of it was down to booking. However, even in amongst poor booking, you can put on great performances. That hasn't happened. Too often they were a bit dull.
There is also little to no chance they leave this event with their belts. LIJ are on top, and with Naito destined for big things, Sanada and Evil need something to fill their time. A run with the belts will keep them busy for a few months and has the potential to improve the entire division at the same time.
Prediction: Los Ingobernables de Japon
Minoru Suzuki (C) vs Hirooki Goto in a Hair vs Hair match where CHAOS and Suzuki-gun are barred from ringside for the NEVER Openweight Title
Got all of that stipulation? There will (hopefully) be no faction interference, and the winner not only picks up the belt but also gets to shave the loser's head.
This has been a long-running story. Suzuki has beaten Goto (and every other challenger) in a series of gimmick matches that have been marred by Suzuki-gun shenanigans. Nearly all them were awful, which apparently, didn't deter Hirooki. He keeps coming back for more. To the extent that he put his hair on the line to get Minoru's attention.
Few people have been as down on Suzuki this year as me. The Suzuki-gun shit has been awful. However, with that ruled out here, this has suddenly shot up my expectation list. Throw in Goto promising to bring Shibata's stiff style back to the NEVER division, and I'm excited. If these two men slap the shit out of each other and see who is standing at the end, it could be fantastic. Suzuki has shown in his encounters with Okada that when he wants to, he can still go and Goto is always capable.
As for my prediction, let's hope (for Suzuki's sake) that Goto is as capable with a pair of scissors as he is in the ring.
Prediction: Hirooki Goto
Marty Scurll (C) vs Will Ospreay vs KUSHIDA vs Hiromu Takahashi for the IWGP Junior Heavyweight Title
There are a few overlapping stories here. The main one concerns Takahashi. At the start of last year, he dominated the Junior division. Then, at Dominion he lost the belt to KUSHIDA, cutting off his push. Since then his attempts to get a rematch have been thwarted as his challenges were interrupted by both Ospreay and Scurll. When he finally got a rematch it was turned into a four-way-dance.
We then have the ongoing blood feud between Scurll and Ospreay, with Scurll having won the belt off Ospreay just a month after he won it for the first time. Those two have been feuding for years and it can be followed through promotions like Progress and RevPro. Death, taxes and Marty Scurll beats Will Ospreay.
Finally, and this is the least fleshed out of the stories, we have KUSHIDA clinging to his role as the Ace in the division. After being bulldozed by Takahashi early last year, KUSHIDA redeemed himself at Best Of The Super Juniors and Dominion. However, he couldn't keep the belt for long. Is his time on top coming to an end?
I wanted Ospreay vs Takahashi here. I've made no secret of that. Yet, I have full faith in these four men to put on something spectacular. They are all at least slightly mental, and I can't imagine the insanity they will cook up.
There should only be one winner, though. Takahashi was the star of this division and New Japan made a mistake in cooling him off. It's time to fix that mistake and give him back the belt that he shouldn't have lost.
Prediction: Hiromu Takahashi
Hiroshi Tanahashi (C) vs Jay White for the IWGP Intercontinental Title
A few months ago mysterious videos started appearing proclaiming that a lad called Switchblade was on his way. Said lad turned out to be Jay White returning from his excursion. His first act was to challenge Intercontinental Champion and former New Japan Ace Tanahashi. A bold move it must be said.
The other story coming into this is one that you can take either way. Tanahashi has injured his knee. The thing is, Tanahashi tends to get 'hurt' before big events and usually puts on a fantastic performance anyway. I'm not saying he's fully fit. I'm just pointing out that there is a chance old Tana' ain't as injured as he says he is.
Either way, said injury makes the finish to this match clear. White has to win. And he has to win convincingly. You don't make stars by debuting them and then having them lose. You make them by having them beat the biggest name in the company. NJPW is giving the ball to White, it's now up to him to score the goal.
Prediction: Jay White
Kenny Omega (C) vs Chris Jericho in a No DQ Match for the IWGP US Heavyweight Title
If you are watching Wrestle Kingdom for the first time, there is a decent chance it's because of this match. I'll give you the background anyway.
After a few weeks of sniping at each other on Twitter, Chris Jericho did what literally no-one was expecting and turned up in New Japan to challenge Kenny Omega. What initially was set to be a special attraction became a war when Jericho then attacked Omega from behind at a subsequent event, bloodying him in the process. He later proved at a press conference that he's gone full your da having a midlife crisis if your da also went mental and started chucking tables at people.
All that stuff is important because it took the pressure off this. Now, rather than needing to be a Kenny Omega six-star classic, they have free reign to go out and beat the shit out of each other. Something that Jericho should still be able to do at his age. I have no doubt that it's going to be good (you're looking at two of the most ring-intelligent workers of all time) it's just going to be a different kind of good.
I also think that Jericho is going to win. When the match was first announced I would have laughed in my face for thinking that, but now I'm almost certain of it. It seems more and more likely that this Jericho thing is not a one and done and that he'll be sticking around for at least a little longer. If he is, having him lose derails him instantly. Jericho needs to win to be worth something to New Japan.
There's also the fact that I don't think Omega gains much from winning. His US Title run hasn't taken off because they don't quite seem to know what to do with the belt when they're not in America. Both it and Omega could benefit from it going to Jericho. He can always win it back in a few months and until then Jericho can make a lot of WWE fans aware of its existence.
Prediction: Chris Jericho
Kazuchika Okada (C) vs Tetsuya Naito for the IWGP Heavyweight Title
The big one. You might come for Jericho vs Omega, but New Japan hopes that you'll stay for Naito and Okada.
It's a match long in the making too. At Wrestle Kingdom IX Naito was all set to face Okada in the main event for this very belt. That was until a fan vote changed it to the semi-main and took his moment from him. On top of that, he lost.
This would inspire a character change for Naito, and he went on to form LIJ, the hottest stable in the company. That move coincided with an attitude change. He began to openly display his disdain for New Japan, going as far as throwing the IC Title around the ring when he held it.
The problem is, he hasn't been able to back it up by winning and holding onto the Heavyweight Title. He had a brief run with it in 2016 but only for a couple of months before losing it to the company's golden boy Okada. Since then he's been building to this moment, to the main event he believes was stolen from him. He finally got that chance when he won 2017's G1 and earned the right to face Okada in the main event once again.
As for Okada? While Naito has been doing all of that he's been working on becoming one of the greatest wrestlers of all time. He has now held the belt for a record length of time and during that period has put on five star classic after five-star classic. Throw in the fact that New Japan has been having one of their hottest years in a long time, and things are looking pretty good for the champ. However, cracks have begun to show. The title defences are getting longer, and defeat seems imminent. Once upon a time, no-one kicked out of The Rainmaker. That's not true anymore.
All of which leads us to January 4th and Okada vs Naito. The golden boy vs the rebel. There's only one way this should go and it's with the rebel getting the win. That build-up I described above has turned Naito into NJPW's hottest star and the time to strike is now. It's his job to end Okada's incredible title run, and considering how talented these two are, the odds are he'll do it in one hell of a match.
Prediction: Tetsuya Naito