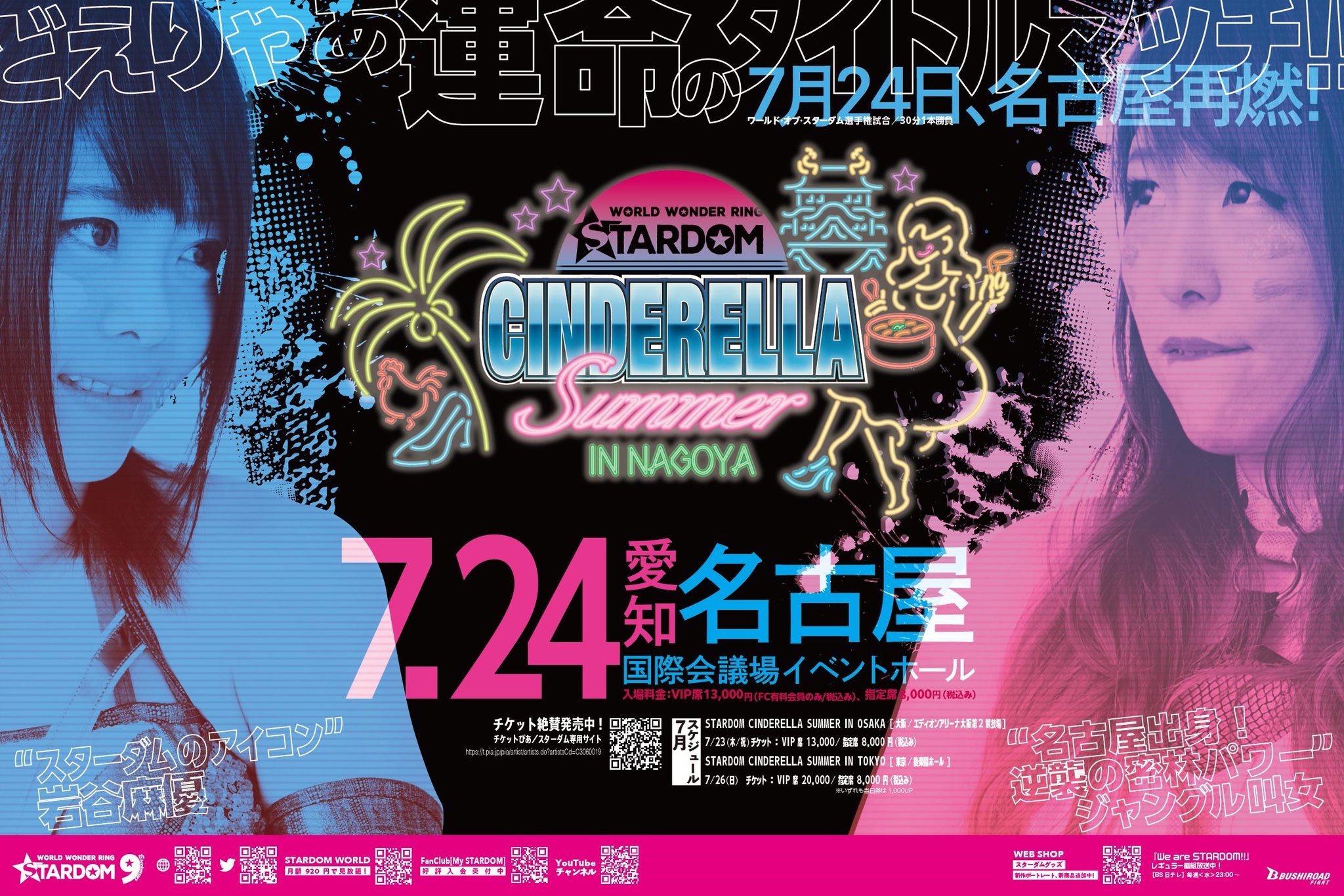 There was a moment in this match where Jungle, having just hit her Hammer Throw Powerbomb, let out a yell of 'come on', desperation etched across her face as she gave everything to put Mayu away. It wasn't enough, Iwatani kicked out, and at that moment, despite coming in unspoiled, I knew that we were heading down a familiar road.
Because it's Jungle, in her home-town, in a big title match, and history tells us how that ends. She throws everything at her opponent, proving that she's the wrestler we all know her to be, but it's never enough. Whatever Jungle does, she can't cross the mythical line that puts her over the edge and lets her get that win. It's a story so familiar that it's become the theme of the action, Jungle coming closer and closer, but always faltering at the final hurdle.
And, of course, this was great. It's fucking Mayu Iwatani and Jungle Kyona, what else was it going to be? Mayu bumped around like a lunatic, giving everything to Jungle and making her look incredible. Lariats sent her tumbling through the air while the Kinniku Buster looked like it broke her in half. It's insane that this was their first singles match because they might be perfect opponents, Mayu's ability to contort her body in all manner of terrifying looking ways working as the ideal response to Jungle's power.
However, there is a big part of me that wonders why they booked this now. Why, after everything that has happened, Stardom had to send Jungle out there to lose again. There is no getting past the fact that right now Kyona and Hana Kimura are inexplicably linked. It's not like they've hidden away from it either, Jungle has mentioned Hana and in the final moments of this match she set-up for the Package Piledriver that Kimura had made her own. I was anxious about the idea of Hana's death pushing Stardom to put the title on Jungle, but sending her out to lose? Could it not have waited? They didn't have to book this match.
Watching her burst into tears afterwards, Mayu giving her the time to talk on the mic and Jungle emotionally thanking everyone was hard. That woman has been through hell recently, a burden placed on her shoulders that I can't begin to imagine and while that might not be a good reason to put a world title on her, it was what I needed to see. If the match had never been set, it wouldn't have even occurred to me, not this soon, but Stardom teased us with that catharsis and to rip that away felt cruel and uncalled for.
Wrestling is always at its best when it blends fiction and reality, that's no new revelation. The reason I love this shit has as much to do with the insane people that inhabit it as it does the actual in-ring stuff. However, some realities are too raw. This was a good wrestling match, but with everything that has gone on, I'm not sure it's one I needed to see.
Watch Stardom: http://www.stardom-world.com/
If you enjoyed this review, please consider contributing to my Ko-fi, even the smallest amount is appreciated.